---
Stewardship
Want to make a positive impact on our natural community?
Enjoy physical activity?
Then Stewardship is for you!
You are welcome to join any scheduled Stewardship events. Trained facilitators will guide you.
Volunteer to remove invasive plants

so native flowers, shrubs, grasses and trees can once again thrive and support diverse and abundant wildlife in our woods and prairies.

Buckthorn, garlic mustard, and wild parsnip crowd out native plants, alter the soil, and aren't a healthy food source for insects and animals.
Join the effort to reintroduce native plants.

Take part in Seed Collection at Chester Woods. Volunteers are needed to collect, sort, and spread seeds.

Help maintain native gardens

at Whitewater State Park, Chester Woods, Quarry Hill Park.

Besides helping bees, birds and butterflies, t

hese gardens are valuable teaching tools and seed banks.

Transport

injured birds to Quarry Hill or to The Raptor Center in St. Paul.

Contact Quarry Hill Nature Center

at 507-328-3950.
Ready to get started?
Trained facilitators are ready to teach you what you need to know, so feel welcome to join any scheduled invasive species control events listed.
Check our
calendar
for upcoming stewardship opportunities, or contact the organizations listed below about their immediate needs.
---
---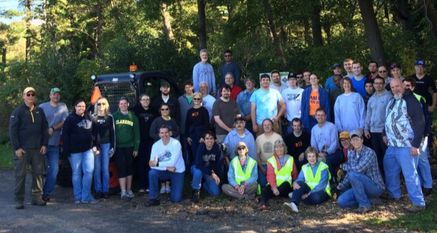 Weed Warriors
- specializing in invasive plant removal.
​
Weed Warrior Volunteers, a nationwide grass roots movement, is dedicated to removing invasive plant species from public lands and restoring the native plant communities vital to supporting a rich and diverse habitat for all living things. Our regional parks rely on volunteers to make a difference.


Quarry Hill Nature Center is the local Weed Warrior home base. Trained facilitators lead each work session and teach you how to identify and remove invasive species. We pull/bag green plants, cut/chemical woody plants, collect native seed, process, and sow it in cleared areas.
Interested?
Join a scheduled session. If you enjoy the work,
Contact Jill Danielsen, the QHNC Volunteer Coordinator, at
jilldanielsen@gmail.com
and ask to be put on the Weed Warrior email list.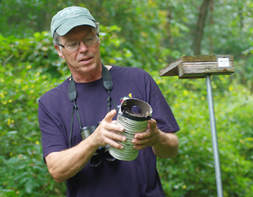 Bluebird Nest Montioring volunteers needed:
Bluebird houses can often be taken over by aggressive birds. During the breeding season volunteers are needed to frequently check the nesting sites at Quarry Hill Park and Chester Woods Park.​
See baby bluebirds up close, record nest activity.
To learn more about this project contact
Ruthann Yaeger at
yegrnaturenut@gmail.com
.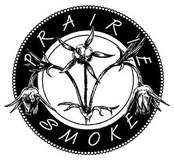 Prairie Smoke
Prescribed burning assistance, landowner prairie assessments, city park pocket prairie maintenance, education & outreach, leading field trips, newsletters, brochures, flyers, display design, photography, social media upkeep and posting, advocacy and tracking legislation that affects prairies, wildlife, pollinators and their habitat.
For more information visit: http://www.prairiesmokemn.org/pages/faq.htm
Minnesota Land Trust
The Minnesota Land Trust now protects over 500 properties across the state. We visit each landowner and monitor each protected property annually. Volunteer monitors are critical in helping us achieve this goal. Becoming a volunteer monitor is a great way to enjoy the outdoors, visit unique places and people, and make a significant contribution to land protection throughout Minnesota.
For more information and to apply, contact Kristina Geiger at
kgeiger@mnland.org
or 651-917-6295.
MPCA Citizen Lake & Stream Monitoring Program
The Citizen Stream or Lake Monitoring Program (CSMP) combines the knowledge and commitment of interested citizens with the technical expertise and resources of the Minnesota Pollution Control Agency (MPCA). Volunteer stream monitors are a critical component of
Minnesota's Watershed approach to protection and restoration.
When CSMP began in 1998, 17 volunteers monitored 22 sites. Today, almost 400 volunteers monitor over 500 sites across Minnesota's ten major river basins. With more than 92,000 river miles in Minnesota, there are many streams and rivers that need citizen monitors.
For more info go to: https://www.pca.state.mn.us/water/citizen-stream-monitoring-program
---